FCGS (Fairfield County Genealogy Society)
Located in Fairfield County Museum (video)
Winnsboro, Fairfield County, South Carolina
---
Thanks & Welcome to Jon Ward our NEW FCGS Newsletter Editor (More)
Current Members Only Web Page Updates 4th Quarter (More)
---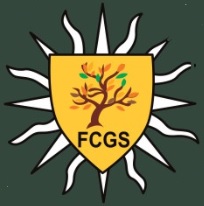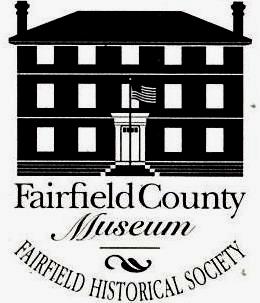 Sunday, December 3, 2023, 3:00-5:00 PM
Fairfield County Museum Open House and Christmas Gala
231 S. Congress St., Winnsboro, SC 29180 (Map)
Jointly Sponsored by the
Winnsboro Garden Clubs and Fairfield County Genealogy & Historical Societies
---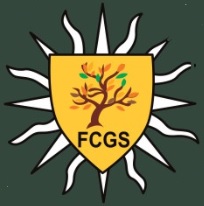 Thursday, December 14, 2023, 6:00 PM - Until
5th Annual Fairfield County Genealogy Society Board, Members & Volunteers Christmas Party
6:00-7:30PM - Meal at Winnsboro Fiesta, 141 N. Congress St. (Map to Winnsboro Fiesta)
7:30-Until - Party (Open House) at Pelham Lyles, SC Hwy #34 East (Map to Pelham's Home)
Note: Richardson Cemetery is in Pelham's Front Yard
FCGS board & members, to show your support, please wear your FCGS polo shirt.
---
FCGS: Announcements or Conferences, About Us, Contact Info,
Current Newsletter, Disclaimers, Donation, FCGS Facebook, Officers

ASSOCIATIONS: AKDHA (Andreas Killian Descendants Historical Association) *,
CFMFA (Coleman-Feaster-Mobley Family Association),
Family Reunions

COMMITTEES: Cemetery, DNA, Library, Maps (Creeks/Streams Signage Project), Scholarship

MEMBERSHIP: ===> Login <===, Benefits, List Access To, Apply or Renew

RESEARCH: Fairfield County, DNA, Genealogical, Genealogy Library, National,
Other (Non-Genealogical), S. Carolina
---
The Fairfield County Genealogy Society Mission is:
to promote genealogy through education of its members and the general public;
to improve access to genealogical information in Fairfield County by maintaining an educational research center;
to foster collaboration among members
to assist those researching their Fairfield County ancestors;
to conduct periodic educational programs and conferences to explore cultural, genealogical, and historical topics;
to disseminate cultural, genealogical, historical and biographical information to members and to the general public.
---
If you would like to help or support our efforts in the community to meet our mission statement.
Please consider either becoming a society member or giving us a 501(c) (3) tax deductible donation.
Fairfield County Genealogy Society
Federal Employer Identification Number: 47-2246425 (PDF)
Public Charity Status: 170(b) (1) (A) (vi) (Picture)
Contribution Deductible: Yes (PDF)
Thank you!
---
Some of the organizations that FCGS is a member of, or closely affiliated with:
National
Genealogical
Society
Federation of
Genealogical
Societies
LDS
Family History
Center
South Carolina
Genealogical Society
(SCGS)






Colleton
County
Genealogical
Society






Lower Richland
Heritage &
Genealogy Society
Fairfield County
Genealogy Society
(FCGS)
Colleton County
Genealogical Society
(CCGS)
Fairfield County
Historical Society
(FCHS)



South Carolina
Federation of Museums
South Carolina
State Library
Fairfield Community
Coordinating Council
Fairfield County
Chamber of Commerce