FCGS (Fairfield County Genealogy Society)
Located in Fairfield County Museum (video)
Winnsboro, Fairfield County, South Carolina
---
Upcoming Events
Announcements, Conferences, Reunions
---
Saturday, July 21st, 2021, 1:00 PM



The Augusta Genealocial Society
A Non-Profit Organization Founded September 1979, in Augusta, GA

"Newspapers: The Facebook of the Day!"

Webinar Presented by Debra Brodowski
(More Details)
---
Saturday, August 7th, 2021, 9:00 AM until 4:00 PM



The Augusta Genealocial Society, A Non-Profit Organization Founded September 1979

2021 Virtual Genealogical Symposium Researching Your Pennsylvania Heritage
via Zoom Conference
Presented by Elissa Scalise Powell
(More Details)
---
August 19th, 2021, 6:00 PM until 7:00 PM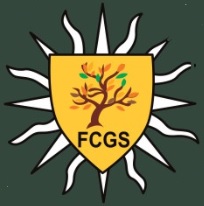 FCGS (Fairfield County Genealogy Society) Board Meeting
Location to be Determined, Please Check Back Later
FCGS board & members, please wear your FCGS polo shirt.
---
Monday, September 6th through Friday, September 10th, 2021




DNA Summer School
via Zoom Conferences
Presented by Martin McDowell, Anne Johnston and Jonny Perl
(More Details)
---
The Fairfield County Genealogy Society Mission is:
to promote genealogy through education of its members and the general public;
to improve access to genealogical information in Fairfield County by maintaining an educational research center;
to foster collaboration among members
to assist those researching their Fairfield County ancestors;
to conduct periodic educational programs and conferences to explore cultural, genealogical, and historical topics;
to disseminate cultural, genealogical, historical and biographical information to members and to the general public.
---
If you would like to help or support our efforts in the community to meet our mission statement.
Please consider either becoming a society member or giving us a 501(c) (3) tax deductible donation.
Fairfield County Genealogy Society
Federal Employer Identification Number: 47-2246425 (PDF)
Public Charity Status: 170(b) (1) (A) (vi) (Picture)
Contribution Deductible: Yes (PDF)
Thank you!
---
Some of the organizations that FCGS is a member of, or closely affiliated with:



National
Genealogical
Society
Federation of
Genealogical
Societies
LDS
Family History
Center
Fairfield County
Historical
Society



South Carolina
Federation of Museums
South Carolina
State Library
Fairfield Community
Coordinating Council
Fairfield County
Chamber of Commerce