Fairfield County Genealogy Society
2018 Announcements/Conferences
---
Fairfield County Genealogy Society January Program
Come join us on a Genealogical/Historical tour of the Historic Rion Quarry & Railroad
At the South Carolina Railroad Museum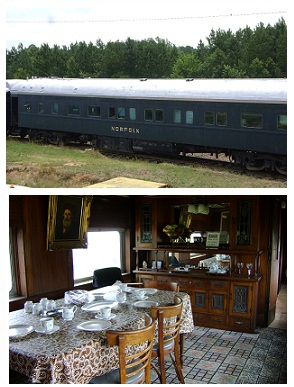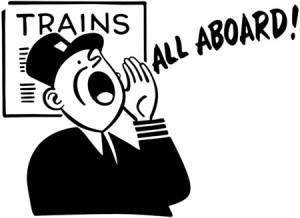 Date/Time: Thursday, 18 January, 2018, leaving station 11:30 AM
Train ride to office in Rion aboard new dinning coach and presentation in Rion office
Program is a 20 minute Rion Quarry & Rion Railway History presentation with questions
Rion office has rest rooms available
Fairfield County Genealogy Society will provide snacks and drinks
S.C. Railroad Museum and Gift Shop will be open
Normal price $15/ticket, a donation of $10/ticket is suggested, if able to give a donation
Rion office has maximum of 40, RSVP is required, first 40 will be able to attend
---
Fairfield County Genealogy Society
Presents an African American History Month Program
On History of Fairfield County's African Americans
By Sonya Renae Hodges-Grantham

Wednesday, February 21st, 2018 at 11:30 am
Christ Central Church Community Center (map)
Next to Fairfield County Museum (map)
(231 S. Congress St., Winnsboro, SC 29180)

Topics
Isaac Woodard was born in Winnsboro, SC and his court case. How did it change the U.S. Armed Forces? Story was told to Sonya in 2011, by Mr. Gene Sansbury. Gene was the former owner of the Biscuit House that was located at 1019 Bluff Road. Sonya will explain the Civil Rights and the role of the NAACP in the case of Isaac Woodard-briefly.
History of Estee Louis "Bucking Sam" Trapp of Fairfield County
History of some of the black soldiers of World War I and others from Fairfield County.
Some soul food and different types of cornbread and sandwiches. Sonya is called upon locally, nationally and globally to give presentations for her cornbread and Soul Food.
More Information (PDF Flyer)
---
Thursday, March 15, 2018
Fairfield County Genealogy Society "full" Board, Members & Guest
Agenda (PDF)
6:00 PM Supper/Meeting (very brief meeting)
6:30 PM - 7:30 PM Scotch-Irish American History Month Program (Tartan Day South)

Scotch-Irish in Upper South Carolina (books available) (PDF)



by Brent Holcomb (PDF) (SCMAR)

Upcountry Family Restaurant
South U.S. Hwy 321, Winnsboro, SC 29180 (Map)
Please RSVP
---
National Agriculture Week
Saturday, March 17, 2018 thru Sunday, March 25, 2018

Come Join Us For An Agriculture & Farm Revival
Helping Our Farmers and Our Nation
Friday, March 23, 2018, 6:00PM to 8:00PM
Co-Sponsered by
Second Calvary Baptist Church
James M. Hinton Foundation
1110 Mason Road, Columbia, South Carolina
Reverend Carl Wells Pastor
Flyer (JPG)

Sonya Renae Grantham Keynote Speaker American Agri-Women
Topics
The Issues Facing Our Farmers
The 2018 Farm Bill: What Impact Will the Legislation Have for Families & Communities Across the U.S.
Women in Agriculture and Farming
The Agriculture Census and South Carolina and Richland County
Food Safety / Water Safety, Do you have a Food and Safety Storage Kit Ready?
Immigration and Farm Employment: Who has first priority to the jobs?
---
Thursday, March 22, 2018 thru Sunday, March 25, 2018
Tartan Day South
---
Thursday, April 19, 2018
Fairfield County Genealogy Society "full" Board, Members & Guest
Agenda (PDF)
6:00 PM Supper/Meeting (very brief meeting)
6:30 PM - 7:30 PM Program 50 Shades of Blue & Gray - Marie Boozer Story (PDF)

The Scandalous Lives of Carolina Belles
Marie Boozer and Amelia Feaster: Flirting with the Enemy (books available) (PDF)



by Tom Elmore (PDF)

Upcountry Family Restaurant
South U.S. Hwy 321, Winnsboro, SC 29180 (Map)
Please RSVP
---
Friday, April 20, 2018
Historic Preservation Conference 2018 Flyer (PDF)
hosted by The South Carolina Archives & History Foundation
and the South Carolina Department of Archives & History
Cost: $50 before April 11th, $65 after April 11th, $25 student rate
Ticket prices include access to all sessions (Lunch is provided)
Questions email or call Grace at (803) 896-0339

SC Archives & History Center
8301 Parklane Road Columbia SC 29223 (Map)
---
Friday (1PM-8PM) & Saturday (9AM-3PM), April 20 & 21, 2018
Family History Workshop Flyer (PDF)
hosted by The Columbia Family History Center
Directed by Andrea Bartley in the Family History Center
Friday 1PM-5PM Free FamilySearch Registration
and Professional Individual Help with your Family History
Friday 6PM-8PM Open Discussion on FamilySearch with Ed Bass
Saturday 9AM-Noon Workshops with a Come and Go format
Fun with FamilySearch by Kathy Craig
And the Ship they Came in on by John Greenley
Immigration and Ships Manifest Discussion
FamilySearch Wiki by Vikki Branham and Missi Howard
Irish and Scotch Information and Native American Studies
Saturday 9AM-3PM Patricia Goff Manuscript Service Project Marathon
Come work together as a group to scan or link documents and
meet other volunteers at the Columbia Family History Center
Questions call The Columbia Family History Center at (803) 782-7141
Please bring your own laptop or Smart Device (phone or tablet)

The Columbia Family History Center
4440 Jackson Blvd, Columbia SC 29209 (Map)
---
Sunday, April 22, 2018
4:00 PM - 6:00 PM
The Friends of the Fairfield County Library Annual Meeting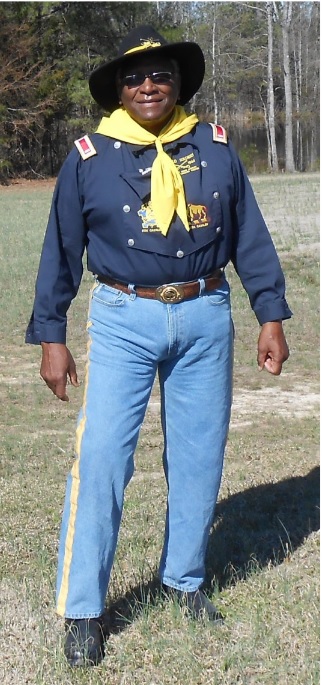 Special Guest Speaker: Dr. Herbert Moore
Topic: Buffalo Soldiers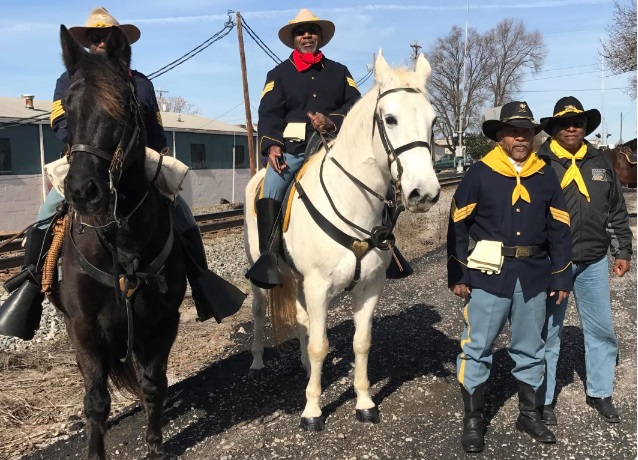 There will also be a special presentation!
Details (PDF)

Fairfield County Library
1399, 300 W Washington St, Winnsboro, SC 29180 (Map)
---
Friday (5PM-8PM) & Saturday (9AM-4PM), April 27 & 28, 2018
Family History Workshop Flyer (JPG)
hosted by The Camden Family History Center
Discover Your Roots
Gather Your Stories
Connect To Your Past
Saturday Hands On Training & Light Lunch Served
Questions call The Camden Family History Center at (803) 427-9218
Please bring your own laptop or Smart Device (phone or tablet)

The Camden Family History Center
34 Chestnut Ferry Road, Camden SC 29020 (Map)
---
Come Join Us at Our FCGS Booth
Friday, May 11, 2018, Starts at 10:00 AM
First Annual Winnsboro Senior Expo
A Community Health and Wellness Fair
All Seniors 55 and Older
hosted by Fairfield County Council on Aging
and Fairfield County Parks & Recreation
Music by D1 Papa Charlie
Lunch Provided for Pre-Registered in Advance Guest
Door Prizes
More Information or to Pre-Register for Meal
Please call Wanda Mills at (803) 635-3015

H. M. Boykin Center
1851 U.S. 321 BYP-N, Winnsboro, SC 29180 (Map)
---
Thursday, May 17, 2018
Fairfield County Genealogy Society "full" Board, Members & Guest
Agenda (PDF)
6:00 PM Supper/Meeting (very brief meeting)
6:30 PM - 7:30 PM Program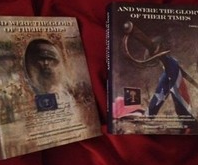 South Carolina Confederate Soldiers (Artillery, Calvary, Infantry) (PDF)
3,000 More Soldiers Found



by Bing Chambers (PDF)

Upcountry Family Restaurant
South U.S. Hwy 321, Winnsboro, SC 29180 (Map)
Please RSVP
---
Wednesday, June 20, 2018
Fairfield County Genealogy Society "full" Board, Members & Guest
11:30 AM Meeting at Fairfield County Museum in Research Library (very brief meeting)
Noon - 1:00 Dinner (Lunch), Location to be determined
---
Thursday, June 21, 2018 (Cancelled to be Rescheduled)
Fairfield County Genealogy Society "full" Board, Members & Guest
Agenda (PDF)
11:30 AM Meeting (very brief meeting)
Noon - 1:00 PM Program
Genograms and Genealogy
Taking a Much Different Look at Your Family Tree
by Nancy Ulmer Thomas
1:00 PM Dinner (lunch)

Upcountry Family Restaurant
South U.S. Hwy 321, Winnsboro, SC 29180 (Map)
Please RSVP
---
Friday & Saturday, July 13 & 14, 2018



46th Annual Summer Workshop Details
hosted by South Carolina Genealogy Society, INC.

South Carolina Dept. of Archives and History
8301 Parklane Road, Columbia, S.C. 29223 (Map)
---
Thursday, July 19, 2018
Fairfield County Genealogy Society "full" Board, Members & Guest
11:30 AM Meeting at Fairfield County Museum in Research Library (very brief meeting)
Noon - 1:00 Dinner (Lunch), Location to be determined
---
August 3-5, 2018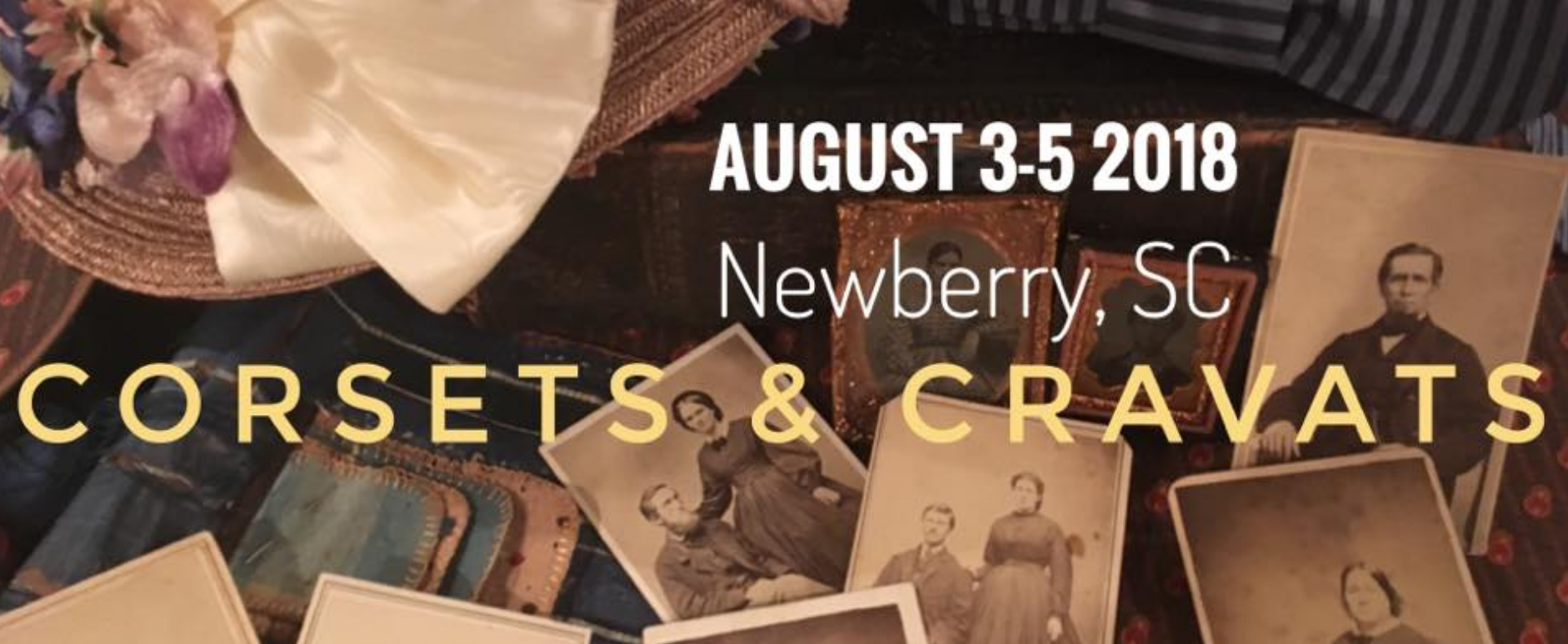 Exploring Mid-19th Century Material Culture
Lectures, Classes, and Activities
sponsored by Timely Tresses, Corner Clothiers, Greenville LADIES' aid association 96 District Fabrics, Wooten & Wooten Auctioneers & Appraisers, EuroLux Antiques, and As Time Goes By
Newberry Opera House
1201 McKibben St, Newberry, SC 29108 (Map)
---
August 10-11, 2018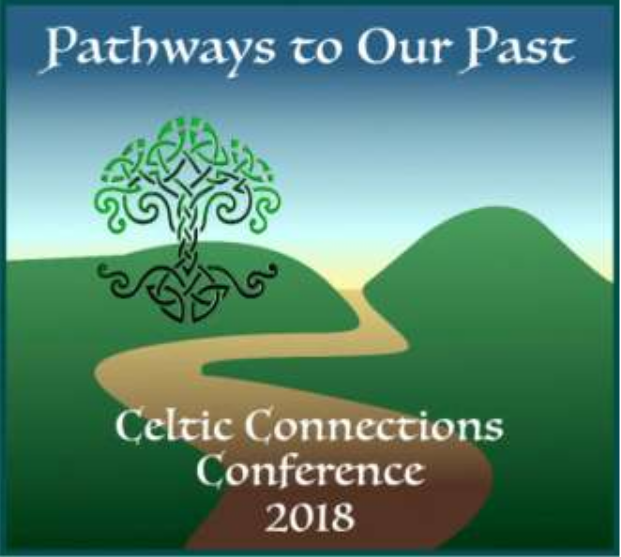 Celtic Connections Conference
Pathways To Our Past Flyer (PDF)
co-sponsored by
TIARA (The Irish Ancestral Research Association) and
IGSI (the Irish Genealogical Society International)
Two days of international expert speakers presenting lectures on
Irish, Scots Irish, Scottish and Welsh genealogy, DNA and culture

Boston Marriott Newton
2345 Commonwealth Avenue, Newton, MA 02466 (Map)
---
Thursday, August 16, 2018
Fairfield County Genealogy Society "full" Board, Members & Guest
11:30 AM Meeting (very brief meeting)
China Buffett, 83 US-321, Winnsboro, SC 29180
---
August 22-25, 2018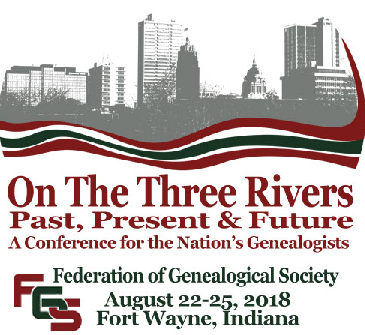 FGS 2018 National Conference
Grand Wayne Convention Center
120 W Jefferson Blvd, Fort Wayne, Indiana 46802 (Map)
---
Thursday, September 20, 2018
Fairfield County Genealogy Society "full" Board, Members & Guest
11:30 AM Meeting (very brief meeting)
China Buffett, 25 US-321 BYP, Winnsboro, SC 29180 (Map)
---
September 21-23, 2018
FAMILY TREE MAGAZINE


Family Tree Magaziine 2018 Fall Virtual Conference
---
Sunday, September 30th, 3:00 PM until 5:00 PM
8th Annual St. Paul / Old Zion Heritage Day
St. Paul Baptist Church, Halsellville
2344 West End Rd, Chester, SC 29706 (Map)
Reserve Your Copy of the 2018 Souvenir Book Publication
Email: or call (803) 581-1545 (Now Deceased)
---
Tuesday, October 9, 2018 6:30 PM
Chester County Historical Society Annual Meeting (PDF)
401 Dearborn St, Great Falls, SC 29055 (Map)
---
Tuesday, October 9, 2018 7:00 PM
John Bratton SCV Camp Meeting
231 S. Congress St., Winnsboro, SC 29180 (Map)
---
Wednesday, October 17, 2018 11:00 AM - 2:00 PM
Joint Meeting FCGS and Dutch Fork Genealogical Society
Feasterville Academy Grounds, SC Hwy #215, Feasterville (Map)
Email: Killian or Call: W: (803) 635-9811, C: (803-747-9906)
---
October 27, 2018



NCGS 2018 Fall Conference
McKimmon Conference and Training Center
1101 Gorman St, Raleigh, NC 27606 (Map)
---
November 2-4, 2018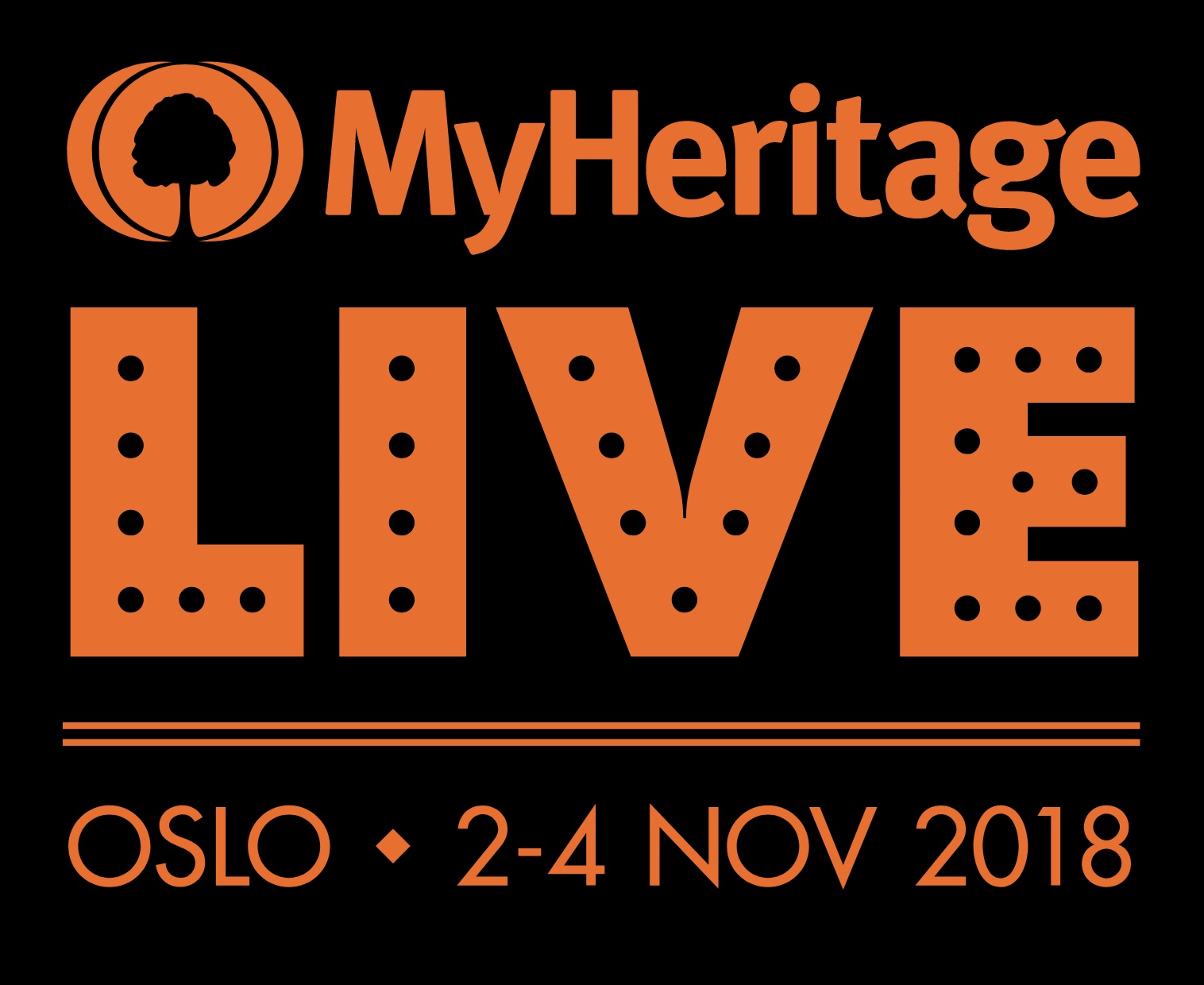 MyHeritage User Conference
Radisson Blu Scandinavia Hotel
Holbergsgate 30, 0166, Oslo, Norway (Map)
---
Sunday, November 4, 2018 at 3:00 PM
Concord Presbyterian 200th Anniversary Celebration
Concord Presbyterian Church & Grounds, U.S. 321, Blackstock, SC (Map)
---
Wednesday, November 28, 2018
Fairfield County Genealogy Society Annual "full" Board, Members & Guest
11:30 AM Lunch - Sam's Ice Cream Parlor (in side Abba Sweet Treats & Gift Boutique)
11:30 AM - 12:30 PM Annual Meeting
12:30 PM - 13:00 PM Program = FamilySearch.org Advance Searching
---
Sunday, December 2, 2018
Joint FCGS, FCHS, Museum & Garden Club Christmas Gala
3:00 PM - 5:00 PM at the Fairfield County Museum
---